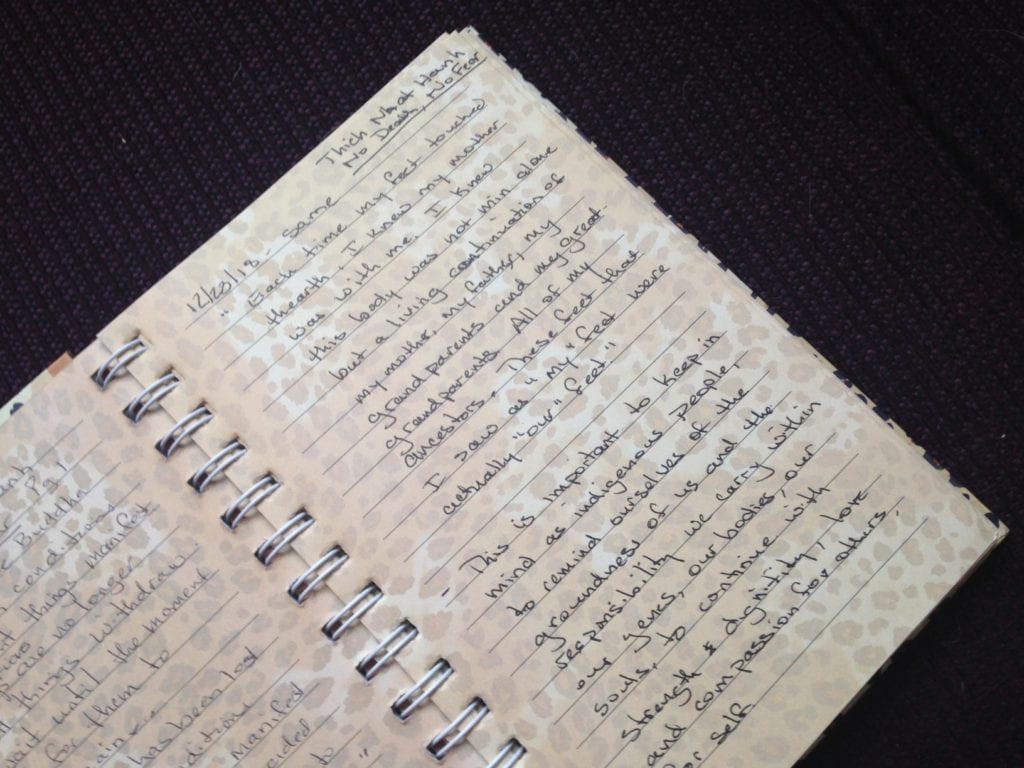 Last year, a friend gave me a journal for my birthday, one of the most beautiful gifts I can receive. Looking back, each journal I have has a theme: parenting and marriage, searching for and discovering a sense of self, grief and healing. This newest journal is my Inspiration Journal. In my readings, when I come across something that speaks to me, I write it here, with a few notes of response, I write about how I can apply these words to my life, and why they should be important to me, influencing my thoughts and my writing.

As I look back on the writings in my Inspiration Journal, I am reminded of the path I am on, and its importance. I am reminded of my challenges, and my reactions to them. I am reminded of my strengths and how I received them. I am reminded of the many others who influenced me, encouraged me, shaped me. Who, with their love, gave me the courage to ask questions, to discover, to speak, and to love so very deeply in return.
I am reminded that "my" feet are actually "our" feet.

May your New Year bring a new sense of self-discovery, of grounded-ness and strength.