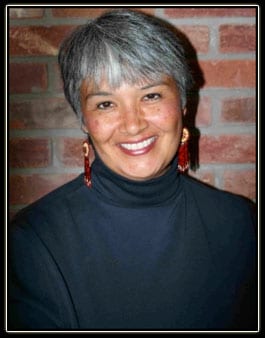 Susan Devan Harness is a member of the Confederated Salish and Kootenai Tribes. Susan's interest in transracial adoption extends well beyond the academic.
Born in Montana to a family living on the Flathead Indian Reservation, she became transracial adoptee at the age of two whenshe was removed from her home by a social worker because of "neglect."
Her research resulted in the book Mixing Cultural Identities Through Transracial Adoption: Outcomes of the Indian Adoption Project (1958-1967). Her attention is currently focused on her memoir that details her own journey as a Native adoptee, and provides a unique social commentary on the experiences of American Indian transracial adoption.
Susan lives in Fort Collins, Colorado and continues to research and write about transracial adoption and how it affects adoptees, as well as their birth and adopted families.
Susan is an ethnographic consultant who researches, writes about and presents on topics pertaining to American Indians, including issues of historical trauma.
Susan's husband, Richard is a Certified Wildlife Biologist for EDM Internation, Inc. in Fort Collins, CO. They have two sons, Chris and Dan.
Susan Devan Harness
susan@susanharness.com.edu